I declare myself an absolut fan of cous-cous. And of arab food. And since it had been a while since I didn't eat, this past week I've had it more than twice. Last week with my dad, I prepared this delicious cous-cous and grilled aubergines with Tzatziki sauce. Yesterday I made the cous-cous again for my friends and again sucess!
It's such a simple salad to make, with a different taste and aroma of what we're used to having. And the aubergines are the perfect side-dish with the salad. The Tzatziki sauce, usually used in Kebabs, matches amazing with vegetables as well, it enhances a simple salad if you use it as dressing as well. So here you go, three easy, delicious vegetarian recipes with the taste of a different culture.
Let's g0 recipe by recipe:
Tabouleh.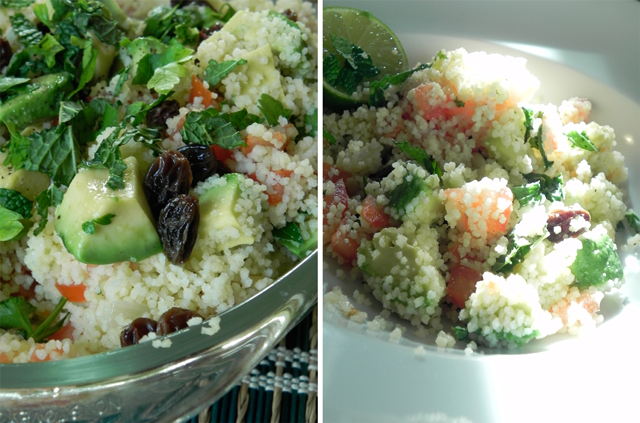 Grilled aubergines with Tzatziki sauce.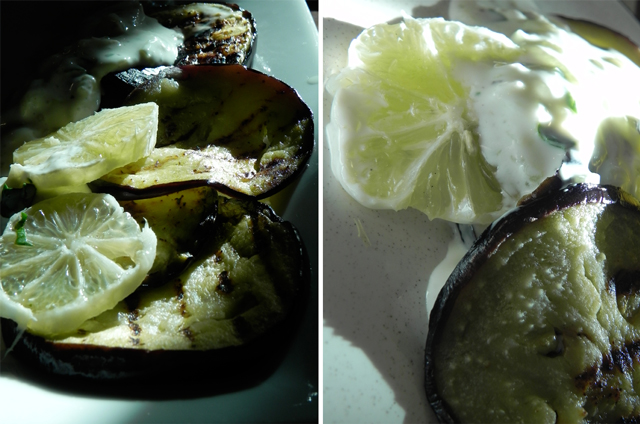 Delicious!!!!