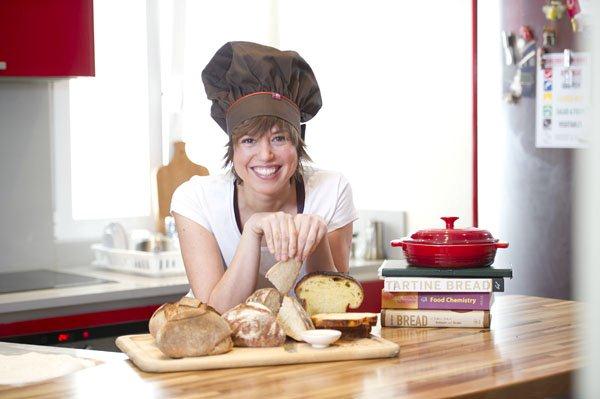 I am a biologist and recently finished my PhD in Molecular Biology. I've been cooking since I was 8 years old and the last 8 years in Madrid and I have devoted my free time to organize lunches and dinners with friends to watch them enjoy the sensations that generates a good meal. Since I finished my doctorate decided to go into the kitchen at 100% and am now in San Sebastian Spain, a few years later, doing a Masters in Kitchen, Technical and Product in the Basque Culinary Center, after having been my education and finding my way Berlin.
2011 started with this new project that I hope will last all the time in the world, each time with new ideas and always ready for any new challenge! As I am in love with my country, Peru, the Peruvian blog has many ingredients and recipes fused with recipes of my land. There are many recipes of artisan breads with sourdough that's what I've been spending a lot to learn, salads, pastas, sauces, bases, homemade cheeses, mousses, puddings finally! all … and whatever you ask me! I like to learn new techniques, new cultures, different flavors … consider the blog as a cookbook of many meals with the touch Monitouille posts 🙂 and try to write a little more accessible for foodies but at home.
I decided to devote myself to the kitchen to continue to feel that big satisfaction to pursue my happiness and make other people enjoy my cooking. I hope to convey the love and passion I have for the world of culinary senses in every recipe and every new adventure.