As years go by, we get older and babies and children become part of plans with friends. So this year, I decided to celebrate my birthday with a Picnic Party at the park.
Brainstorming for picnic: sandwiches, fruit, cold pies, beer, pallets, cards, picnic basket, fun straws, bucket, squared blankets, muffins, etc. So I decided to try doing my own sandwich loaf and from there 4 different kinds of sandwichs (easy but 'gourmet' style). I also made a leek quiche (recipe coming up soon!), some fruit in different presentations and other Picnic stuff.
The sandwich loaf was a complete success. It came out so lovely that I only thought about singing outloud when I got it out of the oven and saw its crumb. So I made 3 of those for the sandwichs. Unfortunately everything could not be perfect and Saturday was a rainy rainy day. But we never give up (specially me!) so we celebrated the Picnic as an Indoor Picnic. That way we have the perfect excuse to make an outdoor one a.s.a.p!
So here's the recipe for my sandwich loaf and 4 different kinds of sandwiches that I prepared and that are perfect for this type of occasion: birthday parties for you or your kids, for grownups, indoors, outdoors, wherever. The first two are typically present in Perú b-day parties, the other are new ideas! Piece of cake (you can buy a good bread if you don't want to do it) and very very nice.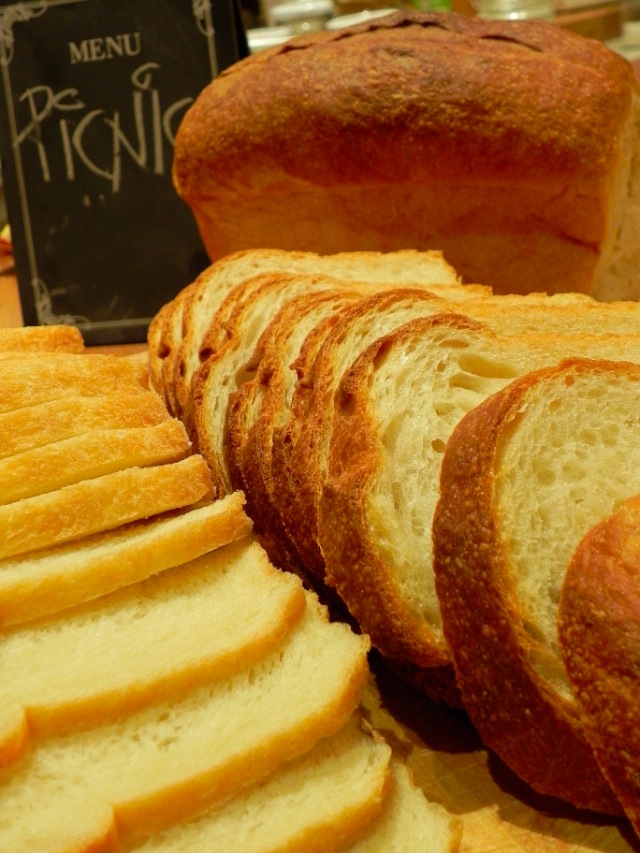 I manage to make like 200 sandwiches and there were so delicious they were all finished in half an hour!!!