Chicken liver pâté
This recipe is perfect for a special occasion with a guest/guests. Elegant and delicious.
Always surprises!
Ingredients
250 gr. chicken liver.
1/2 chopped medium white onion
1 peeled and chopped small apple
1 tablespoon of gelatin
1 tablespoon of mustard
90 gr butter
nutmeg
1 white wine glass of cognac/port/brandy.
salt and black pepper
thin, crisp toast, to serve
berry marmalade (optional), to taste
Instructions
Boil water with some salt and add the liver. Cook for aproximately 5 minutes.
Melt the butter in a frying pan (some oil will prevent it from burning easily) and fry the onions until soft in medium heat.
Add the apple, mustard, nutmeg, salt, black pepper and leave cooking until the onion and apples look the same.
Add the liver and a soup spoon of its stock and leave it for a couple of minutes on low heat.
Let it cool and purée in a food processor or blender with the gelatine (dissolved with some liver stock).
Add the cognac.
Try and season if necessary. A lot of black pepper would make this pâté a "black pepper pâté", anothe variation could be adding different herbs as well.
Transfer the pâté to individual pots or ramekins and let it chill until set.
Serve with toast, berry mermelade and a good strong and mature wine that will tune in... I had a D.O Toro (Spain) excellent wine.Delicious!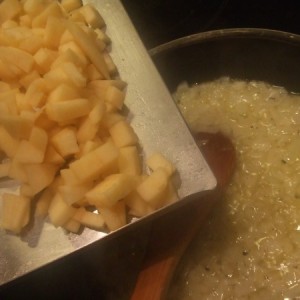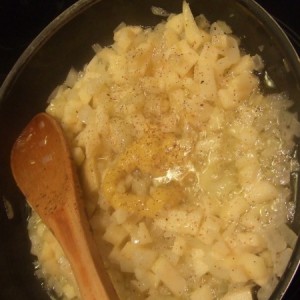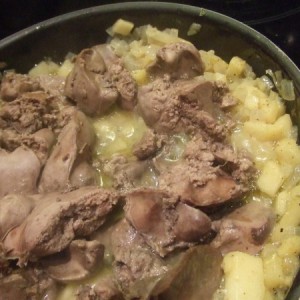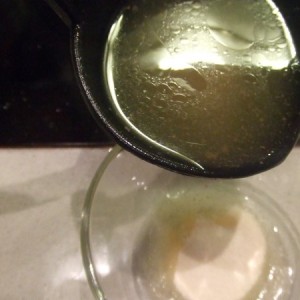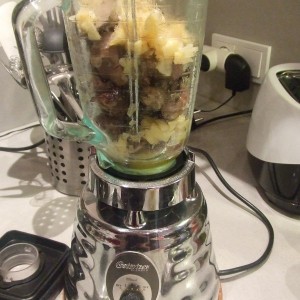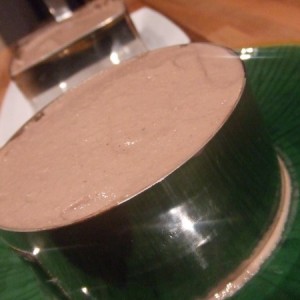 Related Recipes