This new year's 2011 was an important celebration. Family and friends, we got together in Barcelona… so, obviously taking advantage of our location we decided to spend the day on La Boquería, for me the best market one can find. We bought everything fresh and in the evening I prepared som sea-food appetizers,  the best company for a Champagne glass.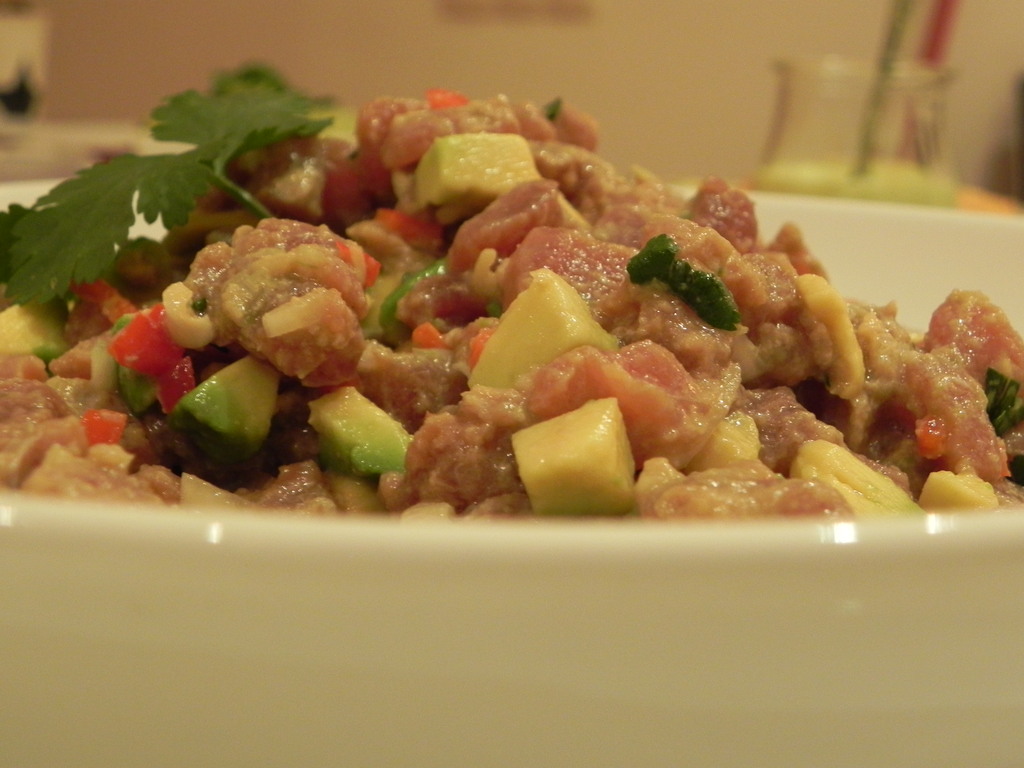 Nikkei style tuna tartar.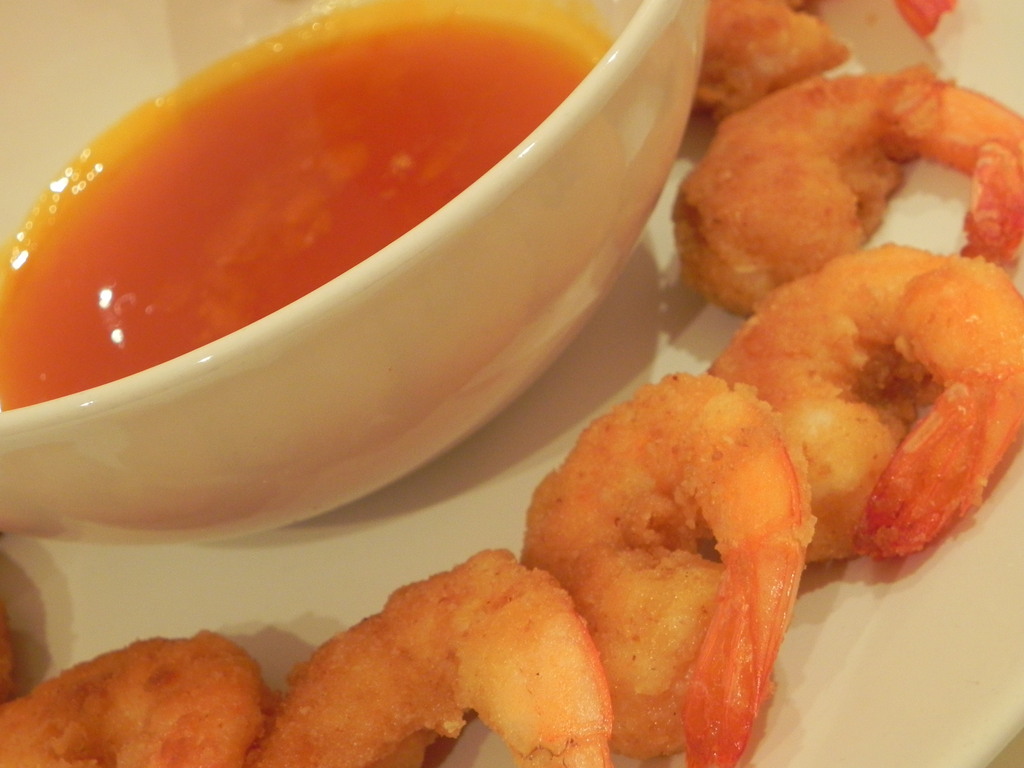 Breaded shrimp with passion fruit and 'aji' sauce.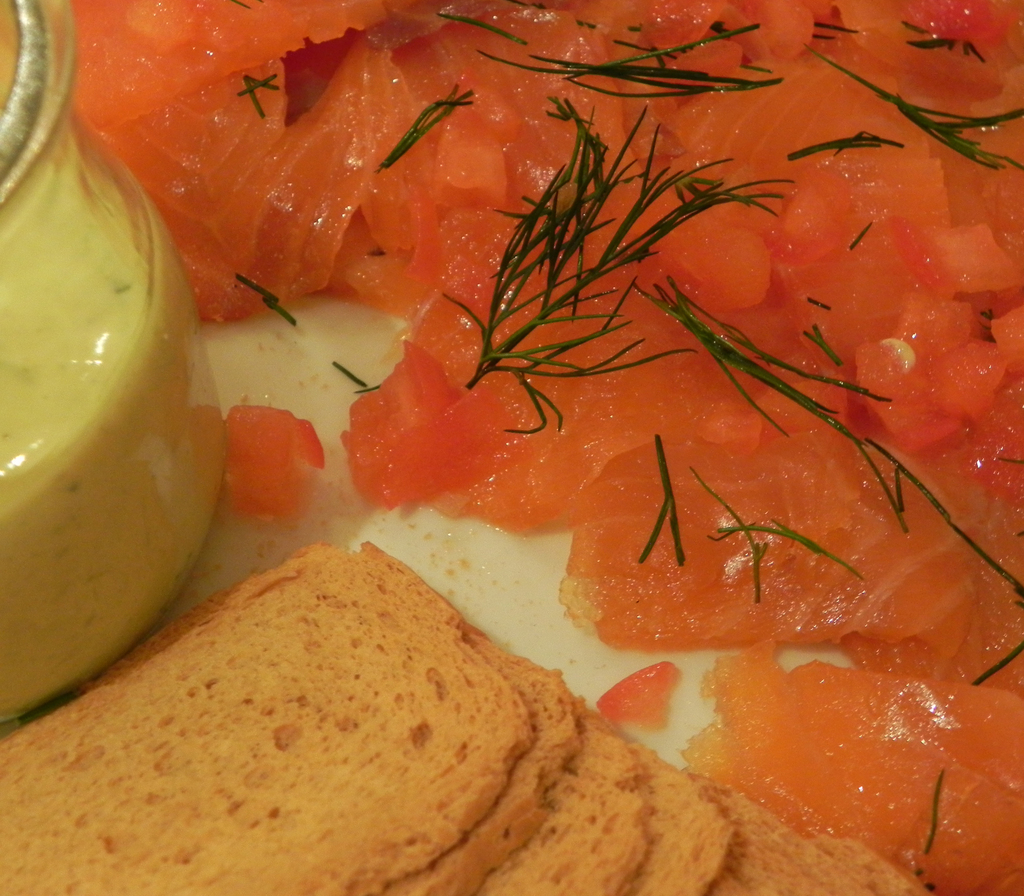 Smoked salmon with dill mayonnaise.
The recipes:
Nikkei style tuna tartar.
In Perú, Nikkei cuisine is known as the breeding between japanese food and peruvian food. The fusion between ingredients and cooking types.